Welcome to the ancient village of quatt.


Quatt is an
ancient village
situated in beautiful South Shropshire countryside on the A442 road from Kidderminster to Bridgnorth.
Even though Quatt is only a small village it is steeped in history. For instance, the name Quatt is thought to have originally come from two sources. Firstly from the Celtic word for wood, 'Coed', and also from a Saxon word for farm, 'Tun'.
These words were conjoined into 'Coed-ton', which means 'Village in the Wood'. The village name gets a mention in Doomsday; it is entered as Quatone. Over the years this was shortened to the name we have today, Quatt.
The village is full of interesting and historical buildings, from St Andrews Church to the Dower House.
There are places to visit like Quatt Village Hall and activities to take part in, from the local Cricket Club to Bell Ringing.
The population of Quatt is rightly proud of their charming village.
For more info on Quatt please click on
www.sharehistory.org
where you can view Quatt Parish Register.
Jane Kirkland, who runs the website, says anyone with relevant information can upload to the website.
---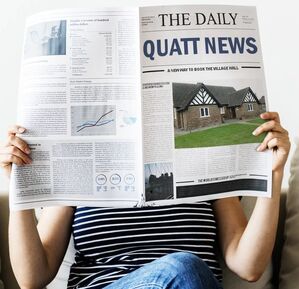 Read all about it, read all about it......New Booking System Invades Quatt Village Hall!!

If you're looking to book Quatt Village Hall for an event, try out our new Booking System on
the Hiring, Booking System and Contacts page.
---
---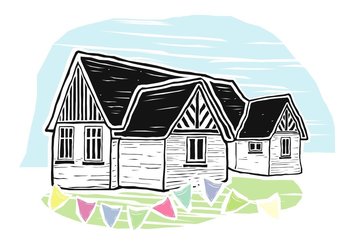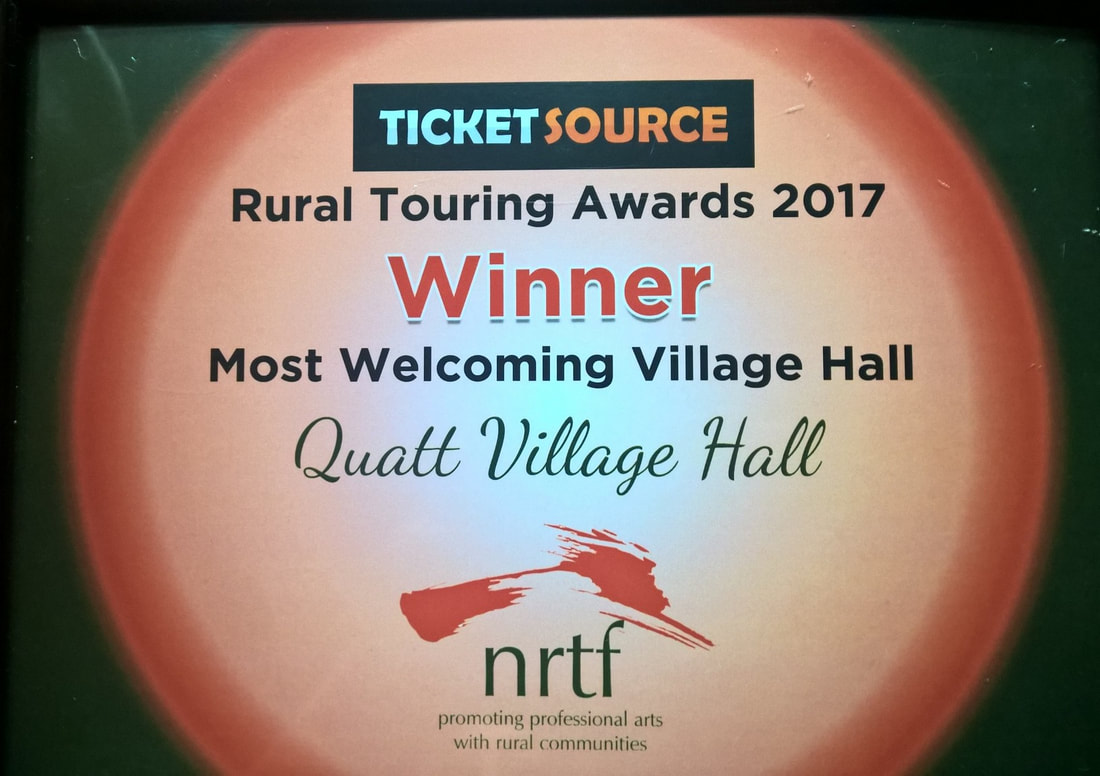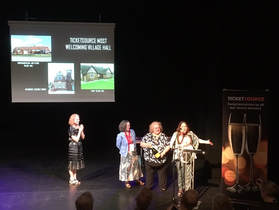 ​WE WON, thank you all for your amazing support.


The winners of the first-ever Ticketsource Rural Touring Awards, were announced yesterday evening at the National Rural Touring Forum (NRTF)'s Annual Conference in Nottingham. Nominated individuals were shortlisted and winners selected by an industry panel, the awards recognise the valuable work of productions, venues, promoters, schemes, and staff in the rural touring sector.
The independent judging panel comprising Guardian journalist Lyn Gardner, writer and researcher Francois Matarasso, Ed Collier of independent producing studio China Plate and Beccy Speight, Chief Executive of The Woodland Trust, weighed up the best of the brilliant stories and examples of good, enthusiastic and dedicated practice and forward-looking work from across the hundreds of nominations.
The award categories focused on the key areas of rural touring success: welcoming village halls and community venues, enthusiastic promoters (many of whom are volunteers), supportive touring schemes, and innovative and inspirational shows, and so the winners include a range of individuals, companies, schemes and venues. Audience members made around 55% of nominations, alongside touring scheme staff, artists and promoters.
And Shropshire's Quatt Village Hall was recognised as the UK's most welcoming village hall, having been nominated by audience members and companies that toured to the venue.
---